Students Today. Huskies Forever.
Alumni of the UConn College of Liberal Arts and Sciences carry their educations with them throughout their lives. Whether through founding companies, working for social change, sharing their artistry, or setting athletic records, CLAS alumni make a difference. Many of them attribute their success to their foundational education at UConn.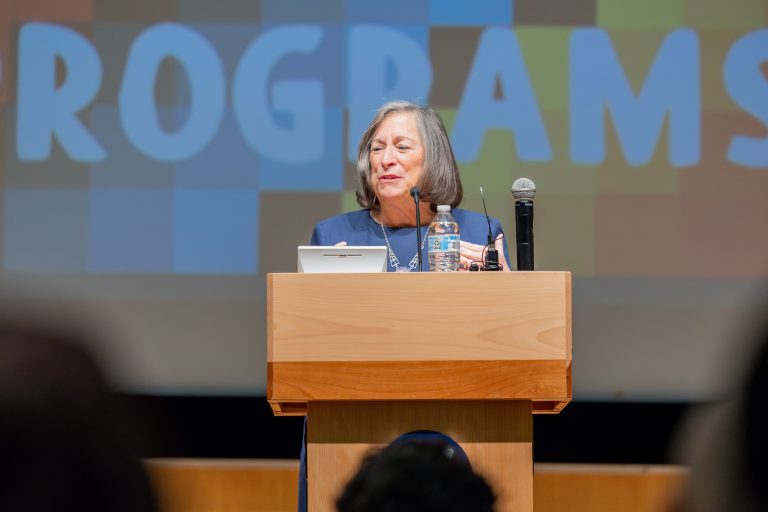 Lynn Malerba '08 MPA, Chief of the Mohegan Tribe, praised UConn for work in hearing the voices of Indigenous people
Share Your Experience
No matter where you live in UConn Nation, sharing your personal stories and accomplishments can inspire current students to find their own path. You can help us show the value of a UConn liberal arts education by becoming a mentor or attending a student networking event.
Your company can be a great resource for our students, too. Strengthen UConn Nation by using your connections to hire a UConn student or recent graduate.
For more information or to get started, please contact the CLAS Office of Alumni Relations.
Attend an Event
Whether you're in Connecticut or across the globe, UConn provides a variety of opportunities to network and socialize with fellow Huskies. Popular UConn Alumni event series include #ThisIsAmerica and CLAS Career Night.