By: Stephanie Reitz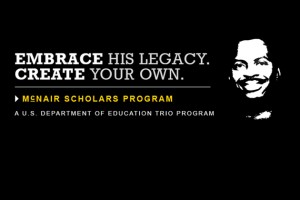 The University of Connecticut has been awarded a grant worth $220,000 annually for five years through the U.S. Department of Education's McNair Post-baccalaureate Achievement Program. The grant is part of a national initiative to help undergraduate students from disadvantaged backgrounds pursue doctoral degrees.
This is UConn's first award in the competitive grant program, and the University's Center for Academic Programs plans to have the McNair Scholars Program in place by spring semester. It will serve 25 low-income, first-generation, and underrepresented students enrolled in doctoral programs in science, technology, engineering, and mathematics (STEM) fields.
The program is named in honor of Ronald E. McNair, Ph.D., a NASA astronaut who died during the launch of Space Shuttle Challenger in 1986.
As the state's flagship institution of higher education and a nationally ranked public research university, UConn is well positioned to prepare students for enrollment and success in the STEM programs through the McNair initiative, its officials say.
"We are very excited to be awarded a McNair grant, as it fulfills the university's land grant mission and will provide equal access to research opportunities for UConn's underrepresented students," says Assistant Vice Provost Maria D. Martinez.
Under the McNair program, higher education institutions compete for the grants to prepare eligible students for doctoral studies through involvement in research and other scholarly activities. UConn becomes the first public college or university in Connecticut to offer the McNair initiative, and one of only four public institutions throughout New England with the program.
"These funds will lend a helping hand to students from disadvantaged backgrounds who have demonstrated strong academic potential," says U.S. Secretary of Education Arne Duncan. "They will help institutions support those students, with the ultimate goal of increasing the number of people from underrepresented segments of our society who have doctorates."